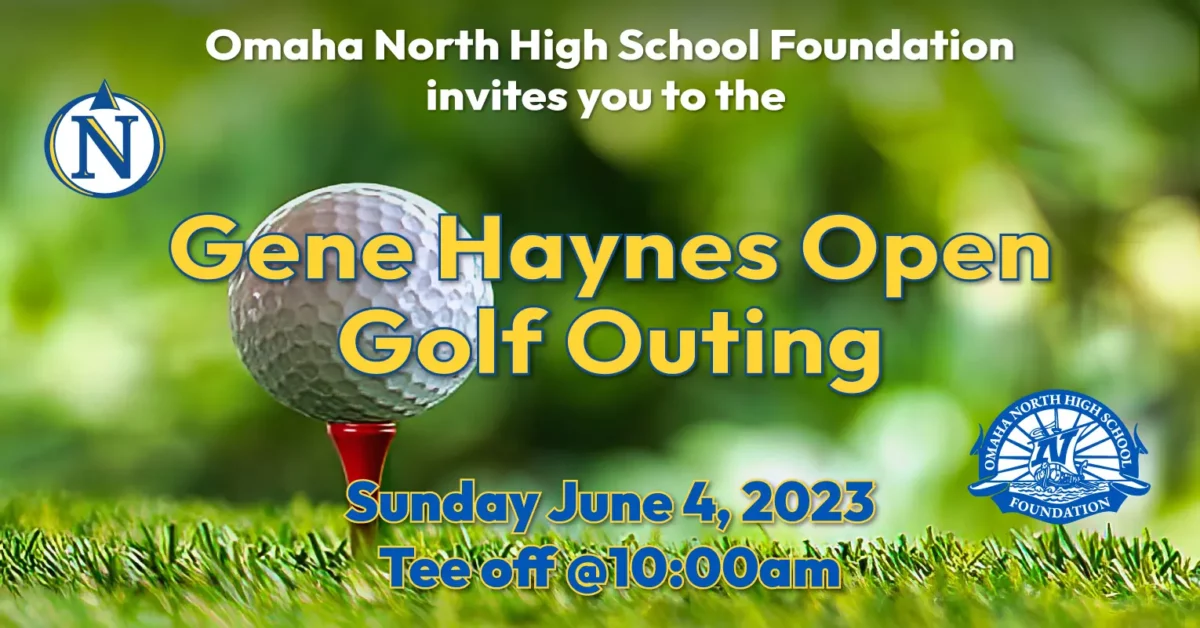 The Gene Haynes Open Golf Outing is a friend raiser and a fundraiser. Funds generated from this event will honor Gene Haynes and support many sports and school programs that benefit students, teachers, and staff at his beloved Omaha North High School.
Tee Time: 10:00 am
Format: Shotgun Start
Players: $100/person – 4 players per team
Includes: Green Fees, Cart, and a Philly Cheese Steak lunch with chips & cookie as you make the turn past the clubhouse.
Flag Prizes and Raffle following Golf!
Raffle tickets – $5 each or 5 for $20
Mulligan: $5 each – receive a "do-over"; a second try after your first has gone awry.
50/50 Hole: $5 minimum – Hole will give 50% of funds received to the golfer who hits the ball closest to the pin on a designated par 3 hole.
Contact Tony Gum at golf@onhsf.org for more information.
Share this page with your social media platform